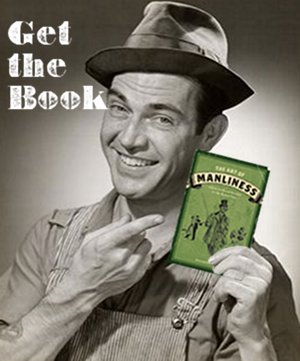 Brett McKay, the founder and editor of
The Art of Manliness,
speaks at TEDx Tulsa about the purpose and vision of his influential men's site.
TEDxTulsa - Brett McKay - "Reviving the Lost Art of Manliness"

Brett McKay is the founder and editor-in-chief of " The Art of Manliness" blog, a men's lifestyle site dedicated to reviving the lost art of manliness. After noticing most of the men's magazines on the stands talked about the same old things every month - six pack abs, $2,000 watches and hat babes - Brett created "The Art of Manliness" in January 2008 to change the tone and discussion on what it means to be a man. "The Art of Manliness" has been featured in the Chicago Tribune and The Toronto Star and on CNN. In 2009, Brett, along with his wife, Kate McKay, tuned the blog into a book and published " The Art of Manliness: Classic Skills and Manners for the Modern Man."

Tags: TEDx, TED Talks, Tulsa, Brett McKay, Kate McKay, Reviving the Lost Art of Manliness, The Art of Manliness, men, masculinity, men's movements, culture, personal growth, self awareness,