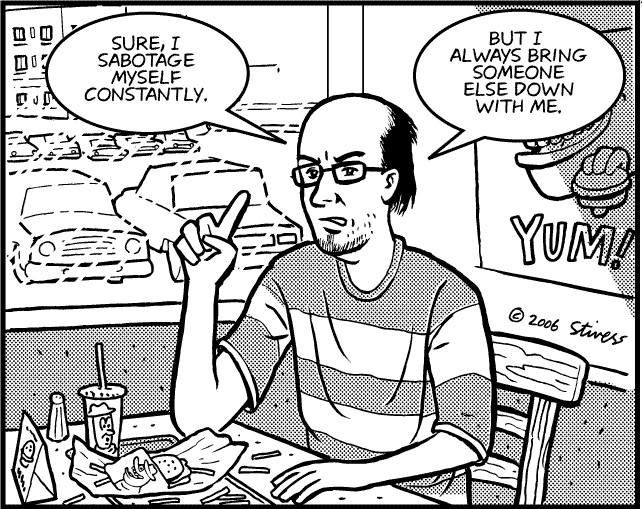 From Tripp Lanier at
The New Man Podcast
, and interesting and useful discussion of self-sabotage and resistance.
15 March 2011

Podcast: Download

Are you planning to some day — when the time is right — finally get around to living your dream or calling?

Why do you sabotage yourself?

And is it possible to make yourself sick because you don't do what you were born to do?

The War of Art author Steven Pressfield is with us to talk about beating resistance and finding your true calling.

In this episode:

What is resistance?
How resistance can ruin your life
Self-sabotage
Resistance and cancer
The "Authentic Swing" and the Authentic Self
What are you called to do?
How to beat resistance

About Steven Pressfield




STEVEN PRESSFIELD is the author of the hugely successful historical novels Gates of Fire, Tides of War, and Last of the Amazons. His debut novel, The Legend of Bagger Vance, was made into a movie starring Matt Damon and Will Smith in 2000. He lives in California.

Tags: